July 17, 2017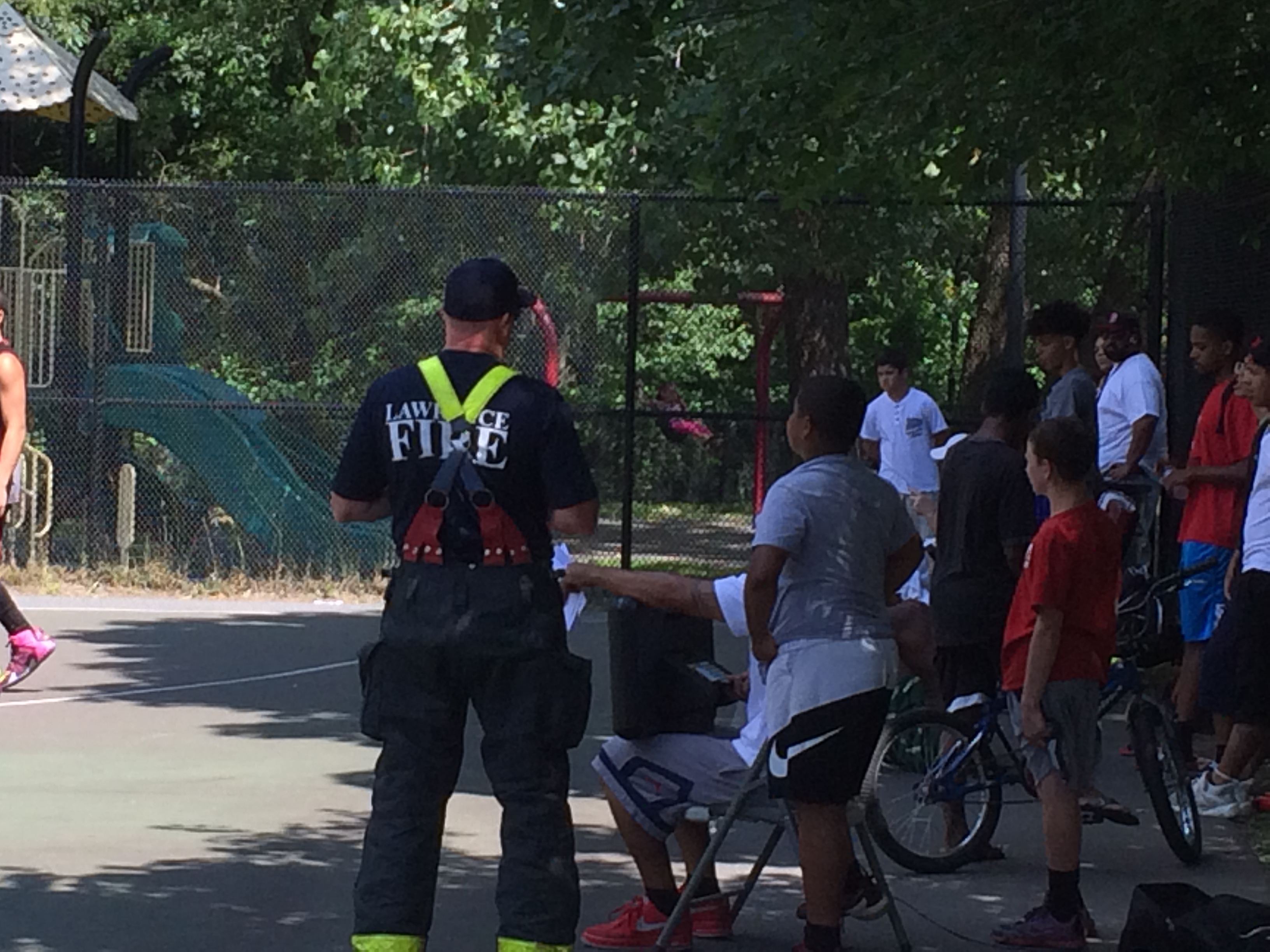 On July 16th, Lawrence Family Development and the Mayor's Office launched the next phase of the CIty's Community Safety plan. The inaugural "pop up party" was held at Dr. Nina Scarpito park on Brook Street. About eighty people dropped by the park between 1 and 4 on Sunday for a cookout and park games. Lawrence Family Development's food service staff grilled hotdogs and hamburgers while members of the SISU Youth Team ran the park games. Lawrence Family Development set up mini-golf, ring toss, bean bag toss, and big block Jenga stations for the kids; while running a 3 on 3 basketball tournament for the local teenagers. Members of the Lawrence Fire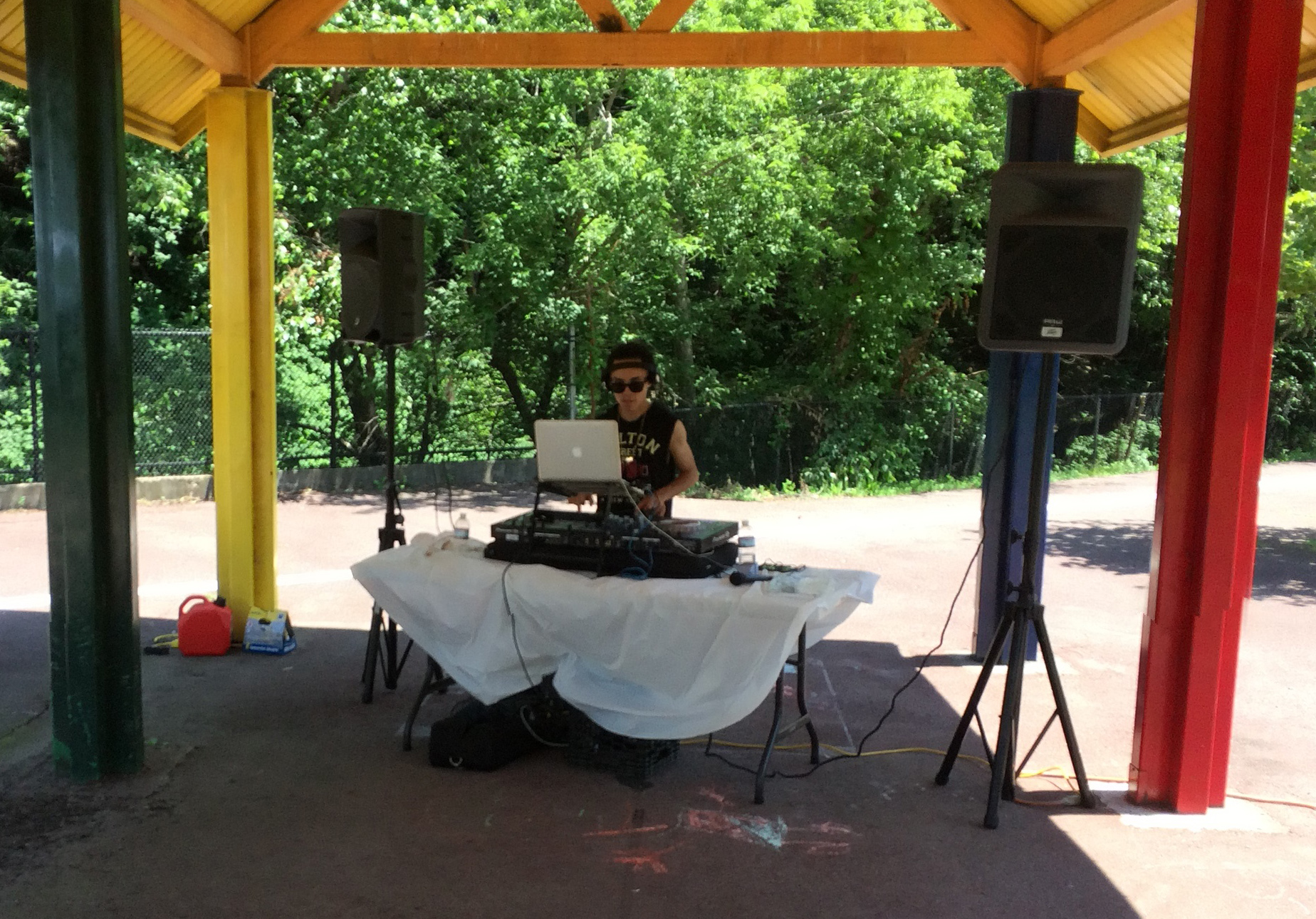 Department brought a ladder truck to the park for the kids to climb on, and took some time to shoot hoops with tournament players in between games. DJ Chris spun Latin and urban music throughout the day, while attendees beat the heat with water balloons.
Sunday's party was the first of six, supported through emergency funding proposed by the Mayor and passed by the City Council in April. In addition to the parties, the funding supports adding three additional street outreach workers to the SISU street outreach team;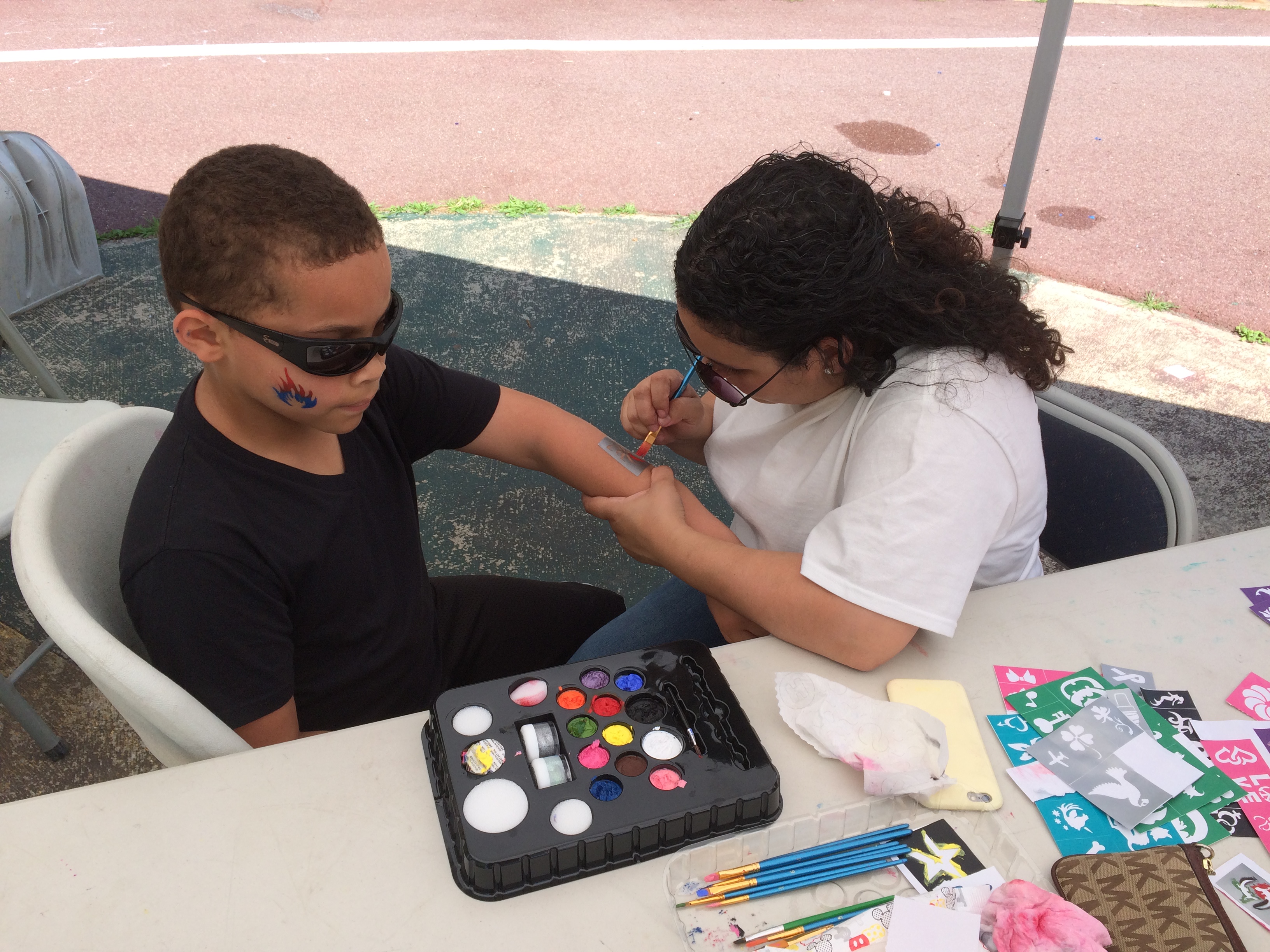 two of those street outreach workers were on hand Sunday to help with the party. "I grew up in this City and hung out in these parks as a kid. I got in trouble in these same parks as a young man. Because of this I am grateful to be working with the SISU team and the City to keep other young people from making some of the same mistakes I made." said one of the new outreach workers, Angel Vasquez.
During the week prior to the party, members of the Lawrence Family Development SISU landscaping team spent several days cleaning up the park, picking up trash, and mowing the lawns.
Additional pictures.